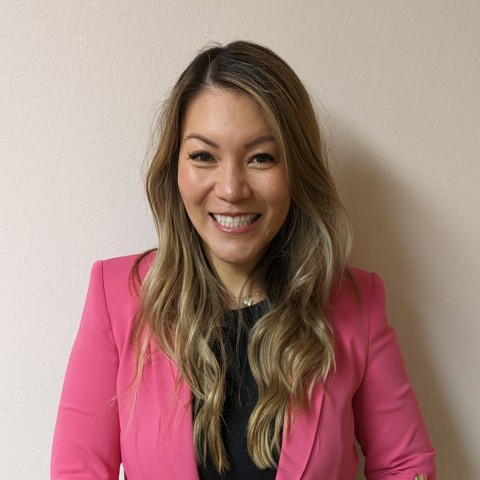 Dr. Diana Tran-Kim started practicing Obstetrics and Gynecology in New York City after residency at Lenox Hill and NYU hospitals. She moved to Orange County in 2015 where she worked in a multi disciplinary medical group for five years until she decided to open her own ObGyn office. OhBloomGyn is a cumulation of her hard work and passion for Women's Health. From a young women's first encounter with contraception to her first pregnancy to changes in perimenopause, Dr. Diana Tran-Kim will help women navigate gracefully and answer all your questions.
Dr. Diana Tran-Kim, DO is a Obstetrics & Gynecology(OBGYN) Specialist in Orange County, Fountain Valley, CA.
I could not think of any other career than medicine but there will always be ups and downs.  Medicine was not an easy path, but I am so lucky that the path became my journey through this crazy life.  Days may be long at times, but the years pass by so fast in my career as an ObGyn. I am grateful to be able to help women day in and day out and that I can empower women daily by pursuing their best, healthy selves!
I was in a documentary when I was pregnant with my second baby.  The documentary, 40 weeks, was produced by Big Belli and premiered in the Angelika in NYC.  Such a fun experience!
I love karaoke a bit too much and will get on stage and sign my heart out if you dare me.
I love to travel all over. And right now, I have hunkered down with my hubby and three kids in Southern California and discovering this tiny world around me.  We moved to California a few years ago from New York City where I had my first two boys. As my sons are New Yorkers, I have a soft spot for the Big Apple.  As for my daughter, she is a California girl all the way.
I am crazy about skincare.  I follow a seven step by step skin regimen.  My pro-tip is sunscreen UVA/UVB with SPF 30+ every single day.
I am an avid half marathon runner.  I am continually getting motivated to push myself, so I am training for my first marathon in 2021 and hoping to win the lottery for the NYC marathon.
Snowboarding is a sport my whole family loves and we will hit those mountains at first snow if we can.  I usually cruise down the blues and will go down the obstacle course to do some jumps – just mini ones.
I am fluent in three languages. My parents are both Vietnamese, so this is my first language growing up.  I grew up in Québec, Canada in a small town outside of Montréal and learned French in school.   English came last when I moved to Texas at 11 years old.  I also know a bit of medical Spanish but would never let myself talk outside of work.